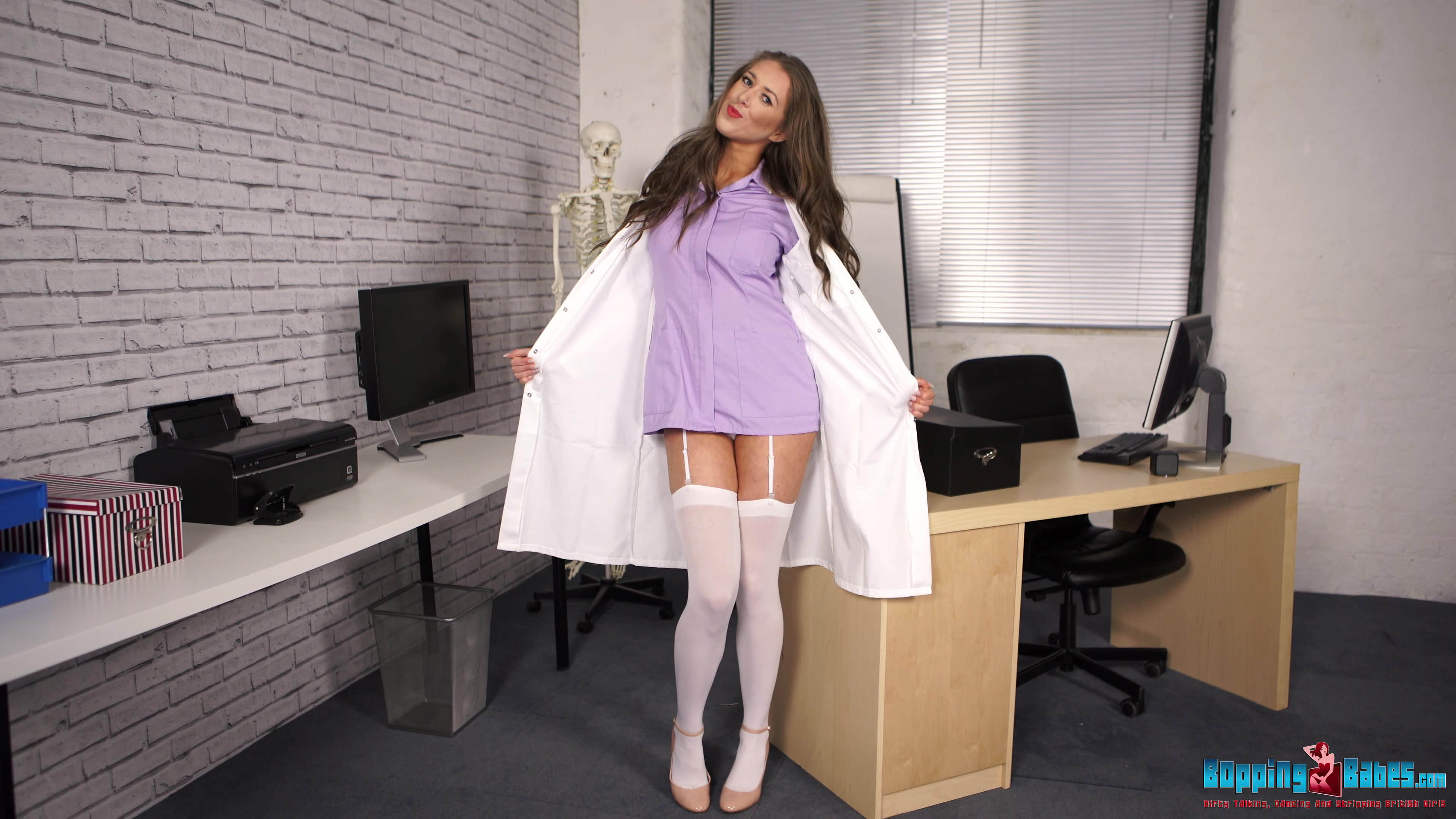 Your naughty Nurse and fuck on the side Jemma has been wearing stockings and suspenders all day and no ones suspected a thing. Wearing such naughty underwear all day has made her so horny and she couldn't wait for her shift to finish so she can sneak in to your office and do a naughty dance and strip tease so you can relieve yourself while she watches. She's always had a thing for a male orgasm, she's fascinated by the male erection – how hard your cock gets – she loves to see it flexing midair each time it twitches but most of all of course she likes to see a man masturbate, to jerk his cock until it produces it's creamy cum.
Video from: Bopping Babes
As your leggy nurse offers the perfect wank encouragement and dances to the music, slowly removing her uniform to reveal her kinky underwear and small breasts you feel your cock start to swell. Rubbing it through your trousers your cock twitches and starts to grow hard. She tells you to get it out so you do. As your trousers fall to the floor you grab your cock and start jerking off for her. Her stunning figure bopping and twerking to the music she watches you intently as you furiously beat yourself off trying desperately to cum before your wife notices you're late home.
When she removes her white laced panties and sits on your desk with her legs wide open that's when  you start to feel yourself cumming. Her perfect pussy, shaved and smooth, so wet as she slips her finger over her clit is when you peak and start to spray your cum in the air. She smiles as you make a cummy mess all on your shorts and pants.
Gallery from: Bopping Babes